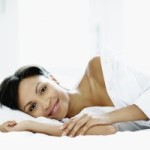 Let's imagine that you made the decision to undergo laser vision correction and scheduled your operation with the team at Bochner Eye Institute. As you are making plans for the surgery, you are probably wondering about the recovery period and what you can expect. In this post, our team explains what you need to know about the recovery timeline and how to enjoy a safe and complication-free recovery.
Typical Recovery Timeline
Though laser vision correction recovery times depend on the specific patient and procedure, the process is generally short. The eyes start healing almost immediately and the process occurs rapidly.
Some patients feel minor burning or stinging or experience excessive tearing on the day of surgery. They may experience a foreign body sensation in the eye for the following 12 hours. Many patients wake up the next morning with noticeable visual improvement and are cleared by the surgeon to resume work and driving that day or the next.
Although results appear quickly, it can take several weeks (up to two months) for the outcomes to stabilize.
Tips for a Safe and Complication-Free Recovery
Rest your eyes for the remainder of the day. Plan to rest your eyes for the rest of the day by sleeping or relaxing. Avoid any activities that could strain the eyes, including watching television, using a computer or reading.
Use eye drops as instructed. Your LASIK team will prescribe eye drops to use in the days following surgery. These drops help to keep the healing eyes lubricated and prevent inflammation and infection. You should closely follow the instructions for scheduling and dosing the drops.
Keep your eyes closed when showering. To prevent disturbing the healing flap, avoid letting water spray directly on your face and keep soap and shampoo out of your eyes when showering for at least one week.
Wear eye shields when sleeping. To avoid rubbing or scratching your eyes at night, wear eye shields when sleeping. Fasten the shields securely to your eyes using tape.
Protect your eyes from injuries. Even after your LASIK surgeon advises that your eyes have recovered, it is important to protect the eyes from sports or household-related injuries by wearing safety glasses. Eyes that have had LASIK surgery are more vulnerable to traumatic injuries than eyes that have not. Also, you should wear sunglasses when going outside to protect your eyes from sun, dust and wind.
Attend all follow-up appointments. Expect to see your doctor the day after surgery for a follow-up visit. This appointment is intended to check the healing and health of the eyes. You can also expect to attend regular follow-up visits for a period of six months or longer, as the doctor continues to monitor your progress.
For more information about recovering from laser vision correction, please contact Bochner Eye Institute by calling 416-960-2020 or by sending us an email.