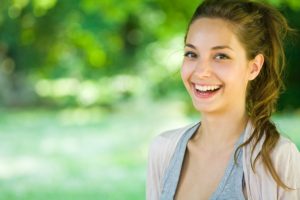 Millions of people live free from the hassle of glasses or contact lenses, thanks to LASIK. If you have worn visual aids for most of your life, you may be interested in LASIK but hesitant about undergoing the surgical procedure. Perhaps the idea of surgery makes you nervous, or you don't know if you're ready. In this post, the team at Bochner Eye Institute reveals five crucial indications that you may be ready to take the plunge.
1. You are tired of the burden of wearing glasses/contacts.
If you are sick of the daily inconveniences related to glasses or contact lenses, LASIK is a great way to eliminate those frustrations. Laser vision correction can help you live your life to the fullest without needing to first stop and find your glasses or put your contacts in. You won't have to worry about leaving your eyeglasses somewhere or accidentally dropping them. You won't have to deal with putting in contacts or taking them out before you go to bed at night. You will find that your daily routine is very streamlined and you can get up and go whenever you want without the burden of visual aids.
2. You are healthy and your prescription is stable.
Two of the criteria to qualify for LASIK are good general health and a stable vision prescription. You should be free of any chronic health or vision conditions before pursuing LASIK. And, your glasses or contact prescription should remain stable for at least six months to a year prior to surgery.
3. You are at least 18.
LASIK is approved by the FDA for individuals 18 years or older. Minors can still experience visual changes that could render laser vision correction ineffective.
4. You are not pregnant or nursing.
The hormonal fluctuations associated with pregnancy and breastfeeding can cause vision changes, so LASIK is not recommended for expectant or nursing mothers.
That being said, LASIK is a great option for parents that constantly juggle searching for lost glasses or contacts while taking care of young kids, or that have had more than a few pairs of glasses smashed by a baby's errant hands. LASIK makes parenting just a little bit easier!
5. Our doctors have determined LASIK is a good choice for you.
The best indication you are ready for LASIK is that our doctors have given you the go-ahead. During a comprehensive LASIK consultation, we will evaluate your eyes and specific refractive error and ask you questions about your health and lifestyle before recommending whether LASIK is the right choice for you.
Contact Bochner Eye Institute
If you are interested in meeting our doctors to discuss your candidacy for LASIK, please call or email Bochner Eye Institute today.