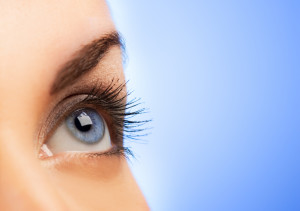 Life without glasses or contact lenses. Yes, it is possible today! There are exciting new choices to improve your vision. Imagine using a computer or reading your smart phone without the need for glasses. You have the potential to drive a car, participate in sports, or watch a movie all without the need for any optical aids.
Two of the most exciting new developments are the SymfonyTM lens that recently received Health Canada approval after years of clinical studies and the Mplus implant from Europe. These lens implants, can be used at the time of cataract surgery or even if your lens is perfectly clear. This latter procedure is referred to as a refractive lens exchange. As we get older, our lens inside our eye becomes stiffer and dysfunctional. A stiffer lens is unable to change its shape to focus light. This leads to difficulty with both reading and intermediate vision.
A lens replacement procedure with an implant like the SymfonyTM or MPlusTM has the potential to sharpen both your distance and near vision. The SymfonyTM lens has unique optical properties to increase the depth of focus to allow you to see both near and far. The MplusTM is a segmented bifocal lens that allows a full range of vision. These implants can be inserted in your eye through a microscopic incision of around 2 mm. No needles or sutures are required. Not everyone is a candidate for the procedure, and hence an in-depth consultation is required to be sure your eyes are otherwise heathy. Some patients may experience glare and/or halos. This is typically mild and decreases over time. At the Bochner Eye Institute, all consultations are free of charge. Just call Bochner and let us know your interest in regaining your vision.