Archive for July, 2009
Friday, July 17th, 2009
The Bochner Eye Institute and Dr Raymond Stein have been selected over the past 2 years to be the exclusive provider of laser vision correction services for the popular international TV show Style by Jury. Each show highlights the life altering changes of one individual as judged by a jury. In addition to LASIK or PRK, patients usually undergo dental restoration, minimally invasive cosmetic surgery, as well as being provided with a life coach to enhance their confidence and realize their career or personal goals. The show which originated in Toronto is now syndicated in 22 countries including England, France, Australia, and the United States. The show is shown weekly in New York and Chicago.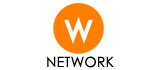 The show is broadcast in Canada on the W channel (# 27) on Tuesday at 8:30 pm.
For further information on the Style by Jury show you can review the website.
View Dr. Raymond Stein 's articles.